Who We Are: Our purpose at Hope is to see lives changed through the Gospel of Jesus Christ and help each person who walks through our doors take their next step with Jesus. We have a contemporary style and welcome those from all walks of life. Whether you are single, a couple or have a family there's a place for you! ​
Hope Church offers many Growth Small Groups that you can attend for community and Growth in your faith.
​
Sunday Service: 10AM
Set Free Service: 6PM
Wednesday Night Programs for all ages:
7:00-8:00 PM
​
Friday Night
Young Adults:
6:30-8PM
​
Hope Church has different ministries that take place throughout the week
for all ages. We encourage you
to attend one.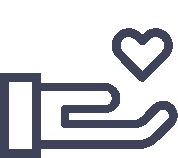 If you have been blessed by the ministries of
Hope Church we would like to encourage you to give your tithe and your offering.